Wood Veneer Supplies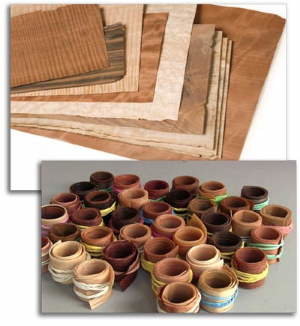 Veneering–Give Your Work A Beautiful Skin
Many woodworkers call using wood veneers or edge banding as "giving your work a beautiful skin." If your project involves using mundane wood panels such as plywood or MDF, applying a decorative and interesting veneer can make a regular piece look beautiful.
Wood Veneers and Edge Banding Resources
Not only can the use of wood veneers improve the look of a project, it also stretches the use of rare, exotic and in many cases, more expensive woods. Wood veneers can be used to improve the look of panels, edges, and in very creative woodworking projects. Shop our wood veneers, edge banding, and tools–and check out our articles, how-to's and videos–to start your veneering adventures!