Woodcraft Magazine
---
Issue 106: April/May 2022
---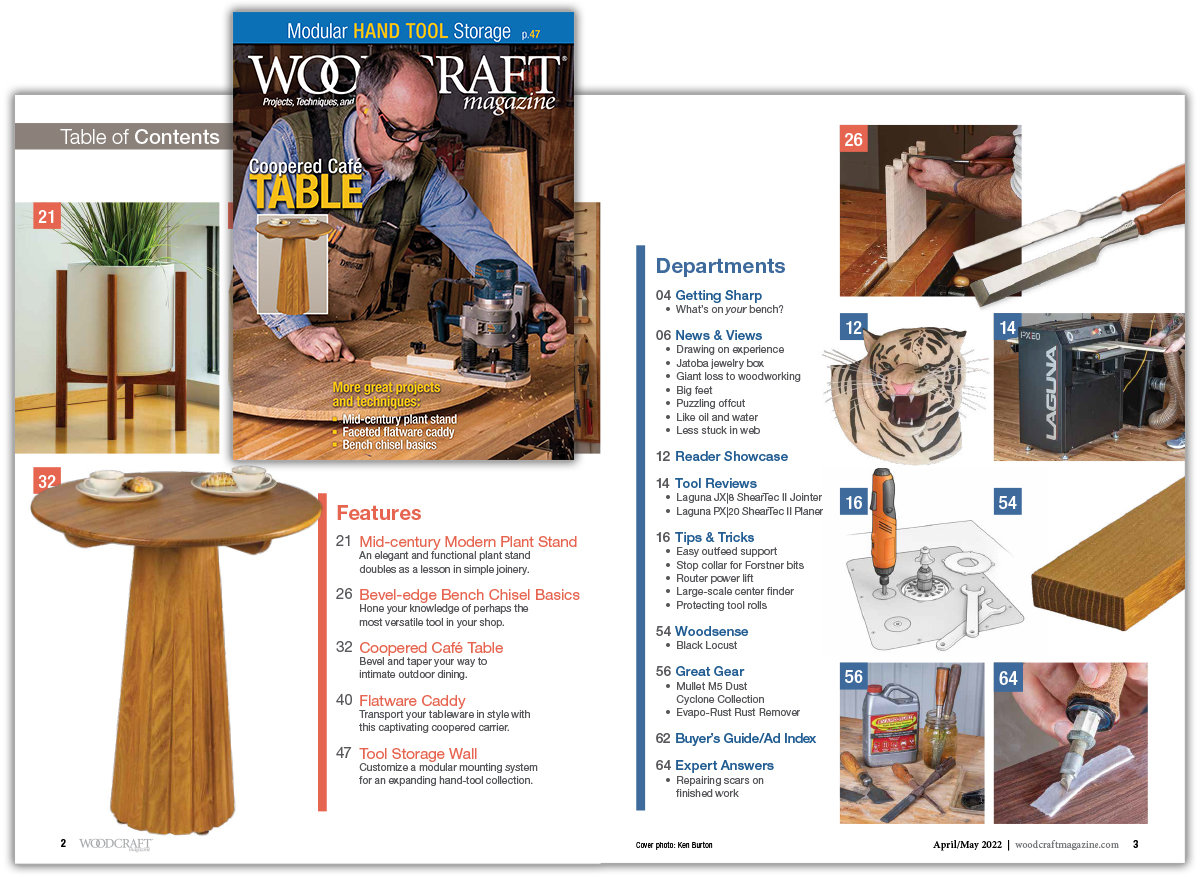 Features

An elegant and functional plant stand doubles as a lesson in simple joinery.
Hone your knowledge of perhaps the most versatile tool in your shop.
Bevel and taper your way to intimate outdoor dining.
Transport your tableware in style with this captivating coopered carrier.
Customize a modular mounting system for an expanding hand-tool collection.